What is Toyota's Traction Control?
Today, we will learn how Toyota's Traction Control feature will improve driving stability on slippery roads. The system monitors and keeps the drive wheels from spinning out of control, especially from a dead start position or when a driver accelerates. This system can even be disabled for the rare occasions you need to free your vehicle from mud or loose snow by rocking the vehicle back and forth.
How Does the Traction Control Work?
When vehicles without Traction Control encounter slippery surfaces like damp or snowy weather; their dry wheels can lose traction and begin to slip. Without traction control, the driver will continue to send power to the slipping wheel in the vehicle, which will typically remain spinning out of control with no traction.
A Traction Control (TRAC) vehicle will have an Electronic Control Unit (ECU). This computer monitors wheel speeds during acceleration.
If one drive wheel is accelerating faster than the others, it indicates that one wheel is losing traction during acceleration. When the wheel speed sensors detect the slippage, the traction control will use the Anti-Lock Brake System (ABS) to pulse the individual drive wheel brake to help reduce wheel slip.
The car's ECU also reduces engine output by modifying the throttle opening to slow drive wheels to match available traction. The ECU can also send power to the drive wheel with the best traction, allowing you to continue safely on your way.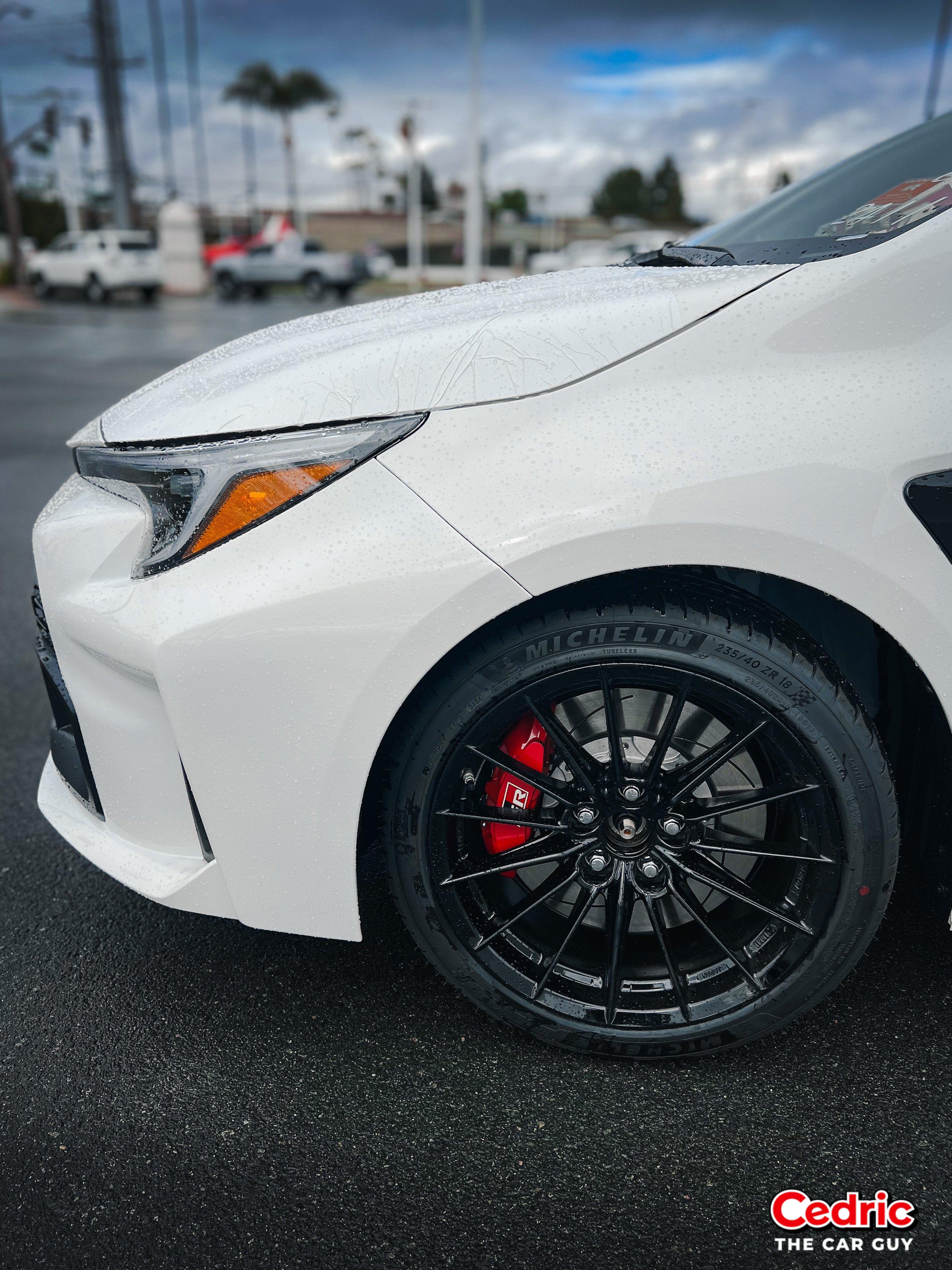 What are the Benefits of the Traction Control?
Enhanced Traction: TRAC automatically engages when it detects wheel spin, helping to ensure that power is transferred to the wheels with the most grip.
Improved Safety: By reducing wheel spin in slippery conditions, TRAC can help prevent potential skids or loss of control, offering a safer driving experience.
Better Acceleration: On slippery surfaces, losing traction during acceleration is easy. TRAC helps manage the power delivery to ensure smoother and more effective acceleration without excessive wheel spin.
Optimal Power Distribution: TRAC can adjust engine power and apply brake force to specific wheels, ensuring optimal power distribution based on road conditions.
Confidence in Various Conditions: Whether it's rain, snow, gravel, or mud, TRAC provides drivers with added confidence by ensuring maximum grip in diverse driving conditions.
Protection Against Wheel Spin: This not only ensures better traction but also helps reduce unnecessary tire wear due to frequent wheel spins.
Assists in Uphill Starts: On inclines, especially slippery ones, TRAC can prevent the vehicle from rolling back or spinning its wheels, assisting in a smoother uphill start.
Works with ABS: Toyota's TRAC often works hand-in-hand with the Anti-Lock Brake System, ensuring that both acceleration and braking are optimized for the conditions.
Enhanced Drive Comfort: Traction Control provides a more comfortable driving experience by ensuring smooth acceleration and minimizing wheel spin, especially on challenging terrains or in poor weather.
Enhanced Stability: TRAC works with other systems like Vehicle Stability Control to maintain the vehicle's stability, especially during sudden maneuvers.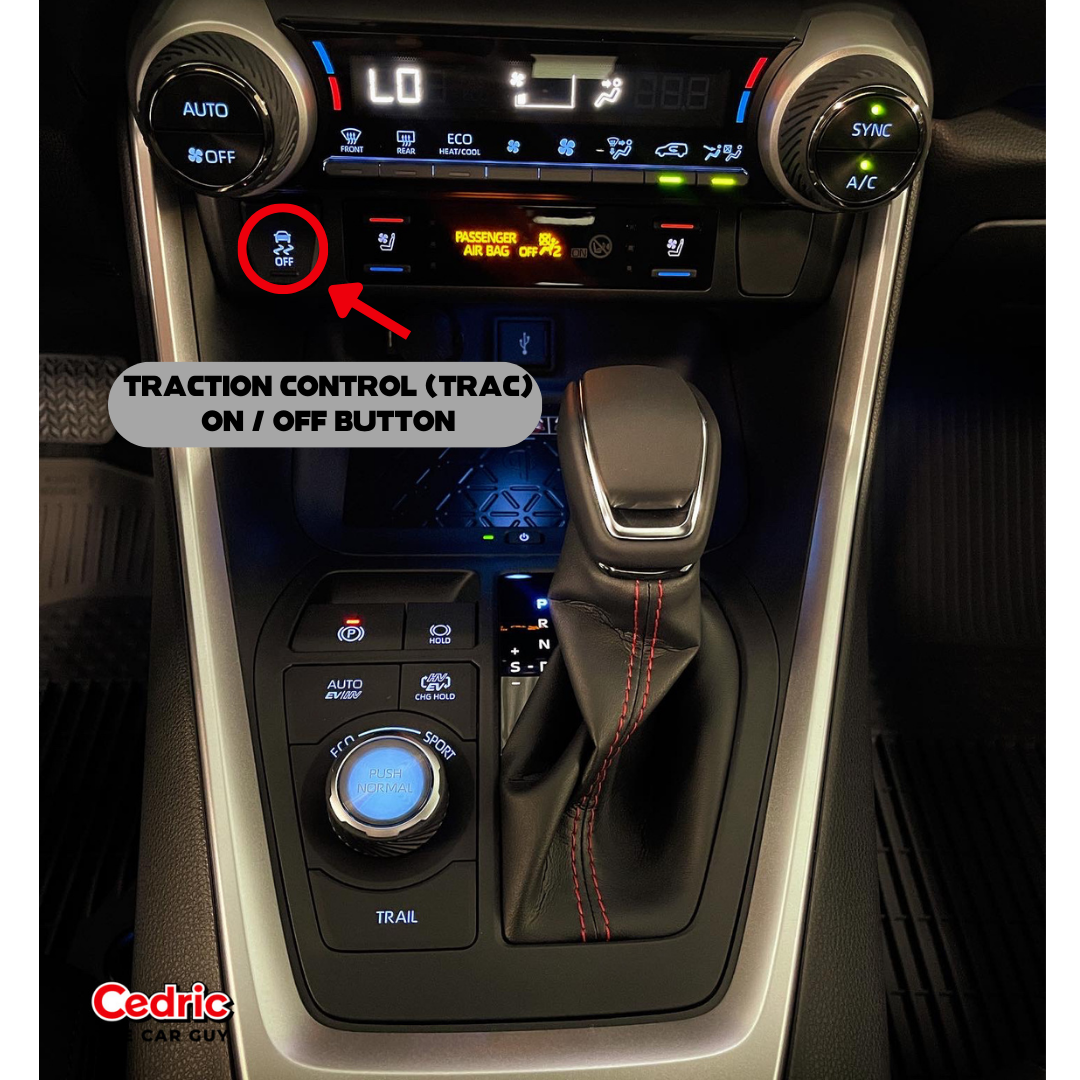 Traction Control & Toyota's Star Safety System
Here are the other five features included in the Toyota Star Safety System.
Vehicle Stability Control (VSC)

Brake Assist (BA)

Electronic Brake-Force Distribution (EBD)

Smart Stop Technology (SST)

Anti-Lock Brake System (ABS)
Traction Control can help limit the drive wheels' slipping when starting off or when accelerating on a damp, icy, or uneven surface. TRAC's power reduction and braking technique could help evenly distribute the engine's power to the drive wheels. When power is distributed evenly, there is less chance of one or both drive wheels losing grip and spinning.
While Toyota's TRAC system offers many benefits, drivers need to remember that no system can override the laws of physics. Safe driving practices, suitable tires, and awareness of road conditions are crucial to ensure Safety.
Frequently Asked Questions
Is traction control good for snow?
When you accelerate on a snowy or icy surface, your wheels will likely spin without gaining traction. Traction control detects this spin and reduces engine power or applies brake force to specific wheels, helping the tires regain traction. ***While traction control can assist in snowy conditions, it doesn't replace the need for cautious driving. If your vehicle is equipped with worn-out or unsuitable tires for winter conditions, their effectiveness will be limited. If a vehicle is stuck in the mud or loose snow, turning off the traction control temporarily might help. This allows the wheels to spin, which can help rock the vehicle back and forth to free it.
How to reset the traction control light?
Depending on the location of the Traction Control button on your vehicle, you will see the TRAC button that looks like a car that is leaving two swerve lines and the logo OFF below it. That is the On/Off button for the traction control; once pressed, the same indicator light should now be displayed in bright yellow, showing that the TRAC is now off. Toggle this button for the desired outcome.
How to turn the traction control on?
Locate the button that has the vehicle leaving swerve lines behind it and the words OFF underneath the swerve lines. Toggle this button on/off for the desired effect. No light shows when Traction Control is On; the dashboard light is only illuminated when TRAC is disabled.
What causes the traction control light to come on?
Sometimes, a vehicle malfunction triggers the light to stay on, indicating a system failure and should be taken to service as soon as possible. Other times, the light may flash if the vehicle's wheel speed sensor detects wheel spin that was not intended. If the light flashes and disappears, there should be no problems; however, if it remains on, have your vehicle checked by a professional.
What does traction control light mean?
The Traction Control light is a system warning the driver that there may have been a loss in traction control at one point in time while driving the vehicle. Suppose the light is solid and remains on. In that case, this can be a system malfunction and may require immediate vehicle service.
Does traction control slow you down?
When the traction control system detects wheel spin, one of its primary responses is to reduce engine power to that wheel (or wheels) to help it regain traction. This power reduction can lead to a feeling of the vehicle slowing down, especially during acceleration.
Does traction control use more Gas?
Traction control itself is not designed to significantly affect fuel economy. Its primary purpose is to prevent wheel spin and maintain vehicle stability. However, in certain situations and indirectly, it could impact fuel efficiency.
Note: Always refer to the vehicle's Owner's Manual for more detailed information about your specific vehicle. Safe driving practices should always be followed. For more details, contact your local Toyota Dealer or visit Toyota.com.