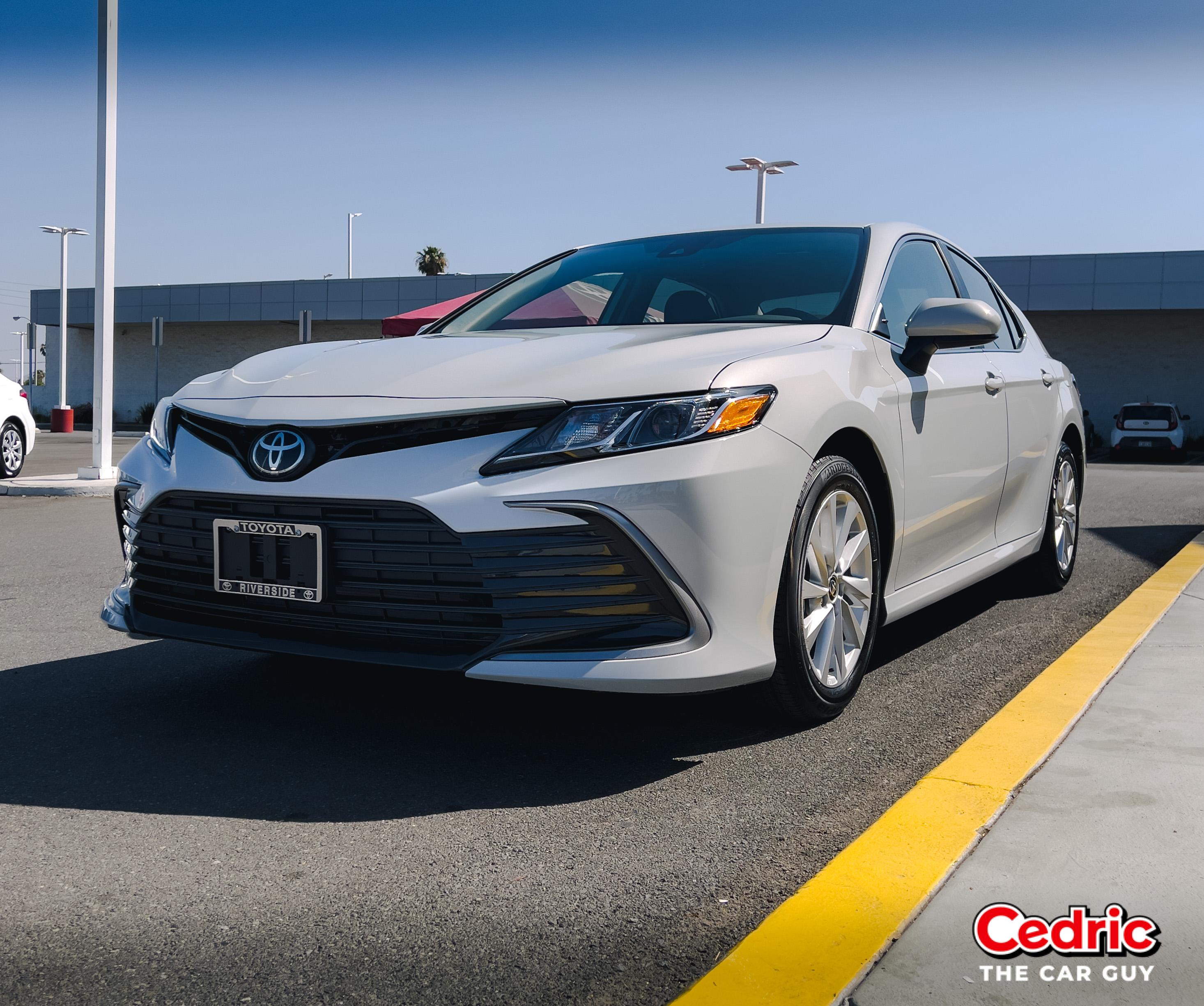 As one of the leading automakers in the world, Toyota has consistently been at the forefront of automotive safety innovations. Among its suite of safety features, Toyota Smart Stop Technology stands out as a pivotal advancement that ensures driver and passenger safety in critical situations. 
In this comprehensive exploration, we learn what is smart stop technology and Star Safety System by providing a thorough understanding of its functionality, benefits, and the science behind it.
How Toyota Smart Stop Technology Can Keep You Safe
Toyota's Smart Stop Technology is a cutting-edge safety feature designed to assist drivers in preventing collisions in certain conditions. It acts as an additional layer of security, intervening to reduce engine power when the driver applies the brake and accelerator pedals simultaneously.
How Smart Stop Technology Works
1. Simultaneous Pedal Detection: SST immediately recognizes this if the brake and accelerator pedals are pressed simultaneously and held for over half a second.
2. Engine Power Reduction: Smart Stop Technology reduces engine power upon detecting the simultaneous pressing of both pedals. This allows the braking system to take precedence over acceleration.
3. Driver Alert System: In certain situations, a notification or an alert will be provided to the driver, signaling the activation of the Toyota SST.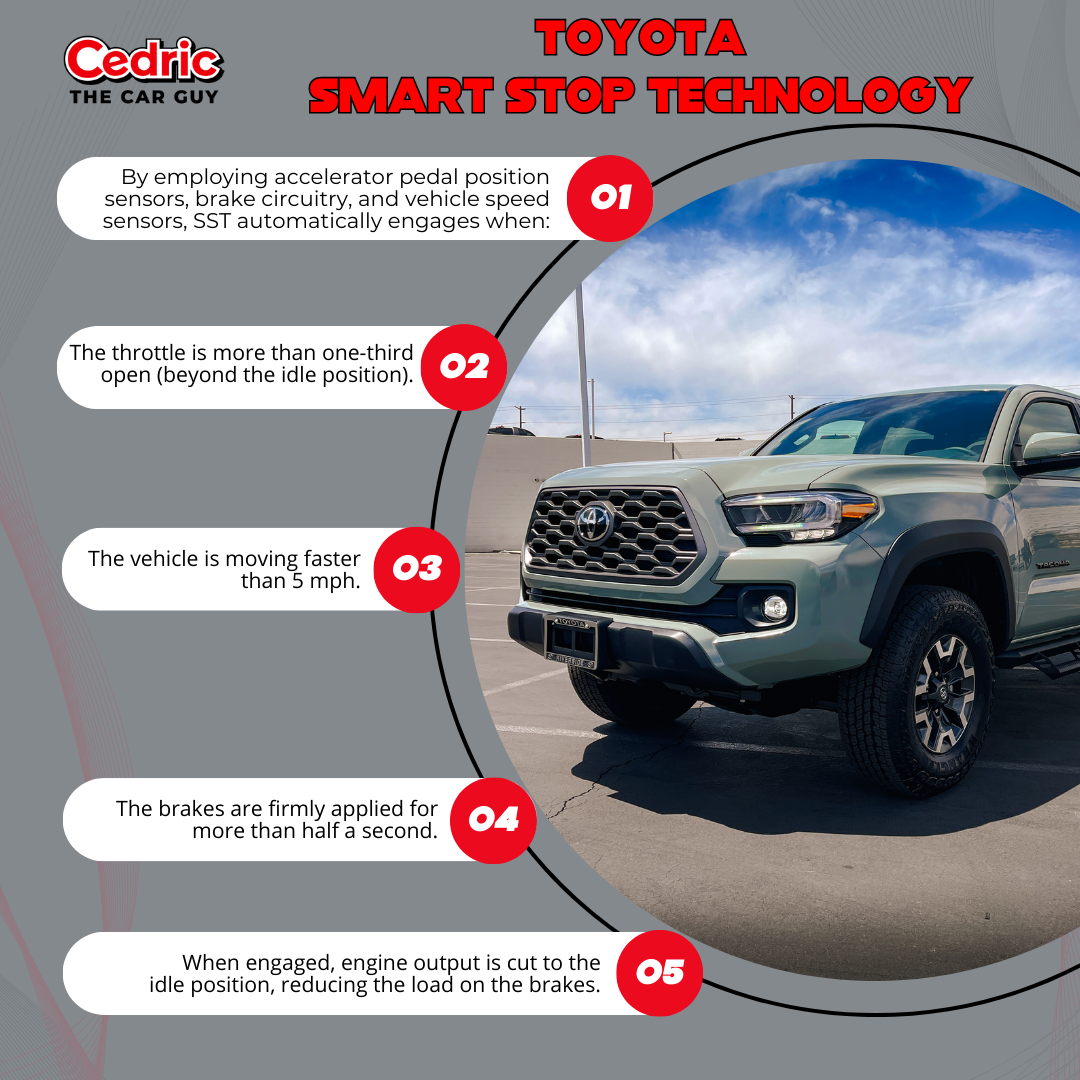 Benefits of Smart Stop Technology
Enhanced Safety
By reducing engine power during critical situations, Toyota SST offers an additional safety layer, prioritizing the braking system over the throttle inputs. 
Driver Peace of Mind
Drivers can enjoy greater peace of mind knowing that their vehicle has advanced safety measures like SST.
Consistent Performance
Smart Stop Technology works seamlessly with other Toyota safety systems, providing consistent and dependable performance when needed most.
Smart Stop Technology: The Science Behind It
Toyota's commitment to 'Kaizen' or continuous improvement is evident in the development and fine-tuning of SST. The technology relies on sophisticated magnetic wheel speed sensors and advanced software algorithms continuously monitoring pedal inputs. When the system identifies a simultaneous pressing of the brake and accelerator pedals, it reacts swiftly to reduce engine power.
ABS wheel speed sensors automatically maintains brake pressure to help mitigate engine output from the accelerator pedal being pressed at the same time the brake pedal is pressed.
Compatibility with Other Toyota Safety Features
Smart Stop Technology complements other advanced safety features present in Toyota vehicles, such as the following:
Vehicle Stability Control (VSC) – During certain driving conditions where better grip is not an option, this system helps to decelerate faster so the vehicle doesn't over-steer or under-steer.

Traction Control (TRAC) – Trac detects slippage of any of the four wheels to help keep them at the same speed during certain driving conditions.

Anti-Lock Brake System (ABS) – When firmly applied brake pedal pressure is detected, the computer rapidly applies brakes in milliseconds to keep brake pedals from causing brakes to lock up.

Electronic Brake Force Distribution (EBD) – Applies additional brake pressure in emergencies.
Brake Assist (BA): Boosts braking power in detected emergencies. When the brake pedal is quickly pressed, it adds force; when eased, it reduces help.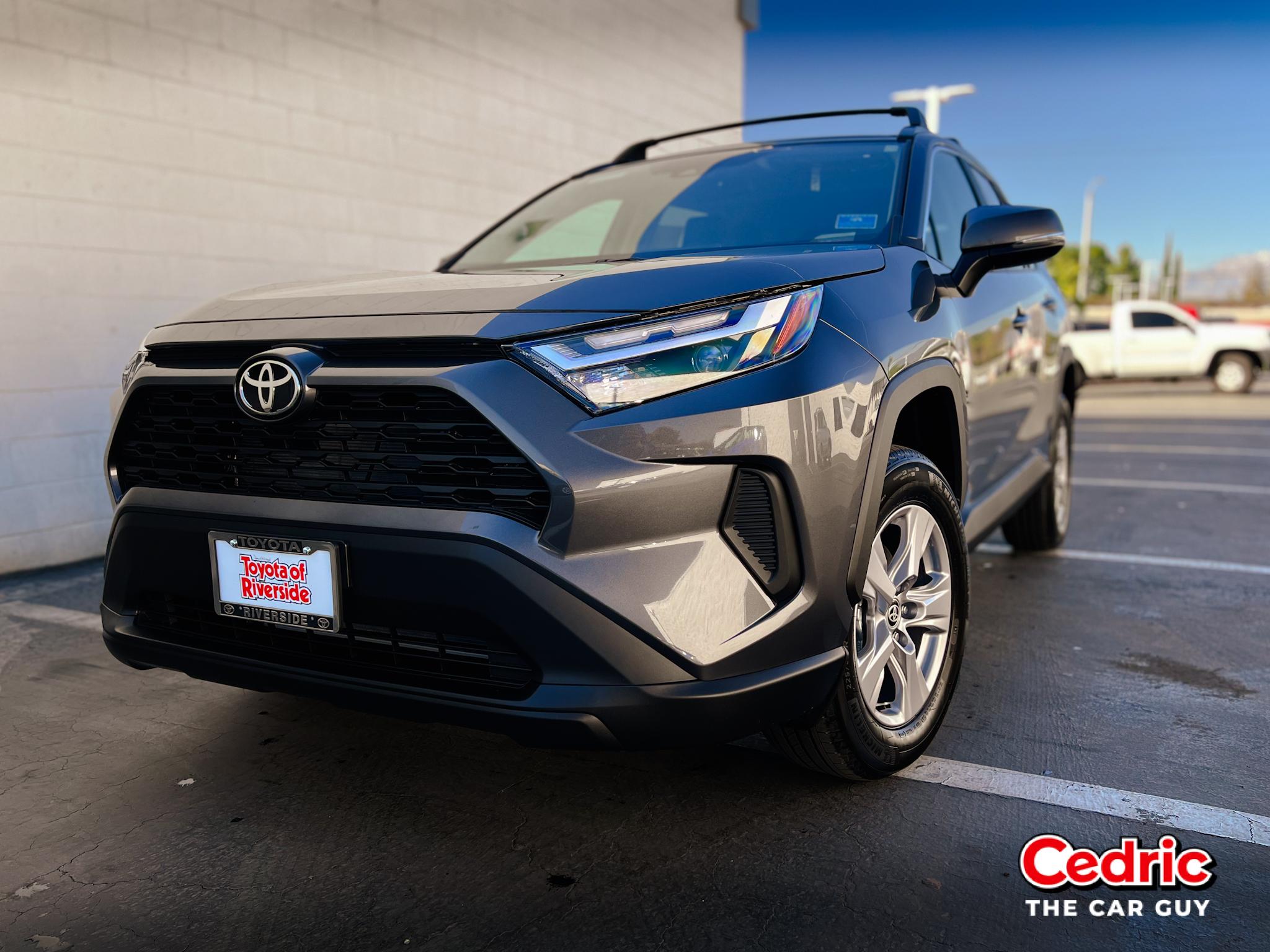 How is SST a part of the Toyota Star Safety System?
Star Safety System™: This network of active traction, cornering, and braking technologies helps the driver to accelerate, steer, and stop, especially in slippery conditions or during emergency maneuvers. The features within the suite are Vehicle Stability Control (VSC), Traction Control (TRAC), Anti-Lock Brake System (ABS), Electronic Brake Force Distribution (EBD), Brake Assist (BA), and Smart Stop Technology (SST).
Recap of Toyota's Smart Stop Technology
Toyota's SST epitomizes the brand's unwavering commitment to safety. By constantly innovating and integrating advanced safety measures like SST into their vehicles, Toyota ensures that their drivers and passengers are always in safe hands. When driving a Toyota, one isn't just investing in a vehicle but a promise of unparalleled safety and reliability.
Frequently Asked Questions
What is Toyota Smart Stop Technology?
SST's main feature is to reduce engine power from the throttle when the gas pedal and brake pedal are depressed at the same time for more than half a second, so the brakes are prioritized over the gas pedal input.
What features are included within the Star Safety System?
Vehicle Stability Control (VSC)

Traction Control (TRAC)

Anti-Lock Brakes System (ABS)

Electronic Brake-Force Distribution (EBD)

Brake Assist (BA) 

Smart Stop Technology (SST)
What is the Toyota automatic engine shut-off?
This system is totally different and has nothing to do with safety. This Automatic Engine Off system is designed to save fuel when sitting in traffic or waiting at a traffic light to make Toyota vehicles more fuel-efficient.
Can Start-Stop technology be turned off?
SST is often confused with Stop and Start Engine System(S&S), the Push Button Start with keyless entry. The Stop and Start System, which occurs when vehicles go into an idle, is to help save gas and be more fuel efficient.
Are there open recalls for Smart Stop Technology?
At the time of writing this, no, that could change in the future. If you're curious, visit Toyota.com/recall.
Note: Always refer to the vehicle's Owner's Manual for more detailed information about your specific vehicle. Safe driving practices should always be followed. For more details, contact your local Toyota Dealer or visit Toyota.com.
As always, for precise and detailed information tailored to a specific RAV4 model or year, it's wise to refer to the owner's manual or contact a Toyota dealership.