2023 Toyota Tundra TRD Sport 4×4 Review & Features
Quick Facts on Tundra TRD Sport 4-Wheel-Drive by Toyota
This is the all-new 2023 TRD Sport 4×4 Tundra by Toyota
The Toyota Tundra has 6 model grades to choose from Starting with the SR, SR5, Limited, Platinum, 1794 Edition, TRD Pro, and Capstone. The model shown today is a TRD Sport package in the 4-Wheel Drive with the SR5 upgrade.
This Tundra 4-Wheel TRD Sport is in the Super White colorway with the Black Interior. Upfront it has a Black honeycomb grille, Black rims, and body trim. At the rear, you have the power release tailgate with "Tundra" embossed and a Black insert to make it pop more.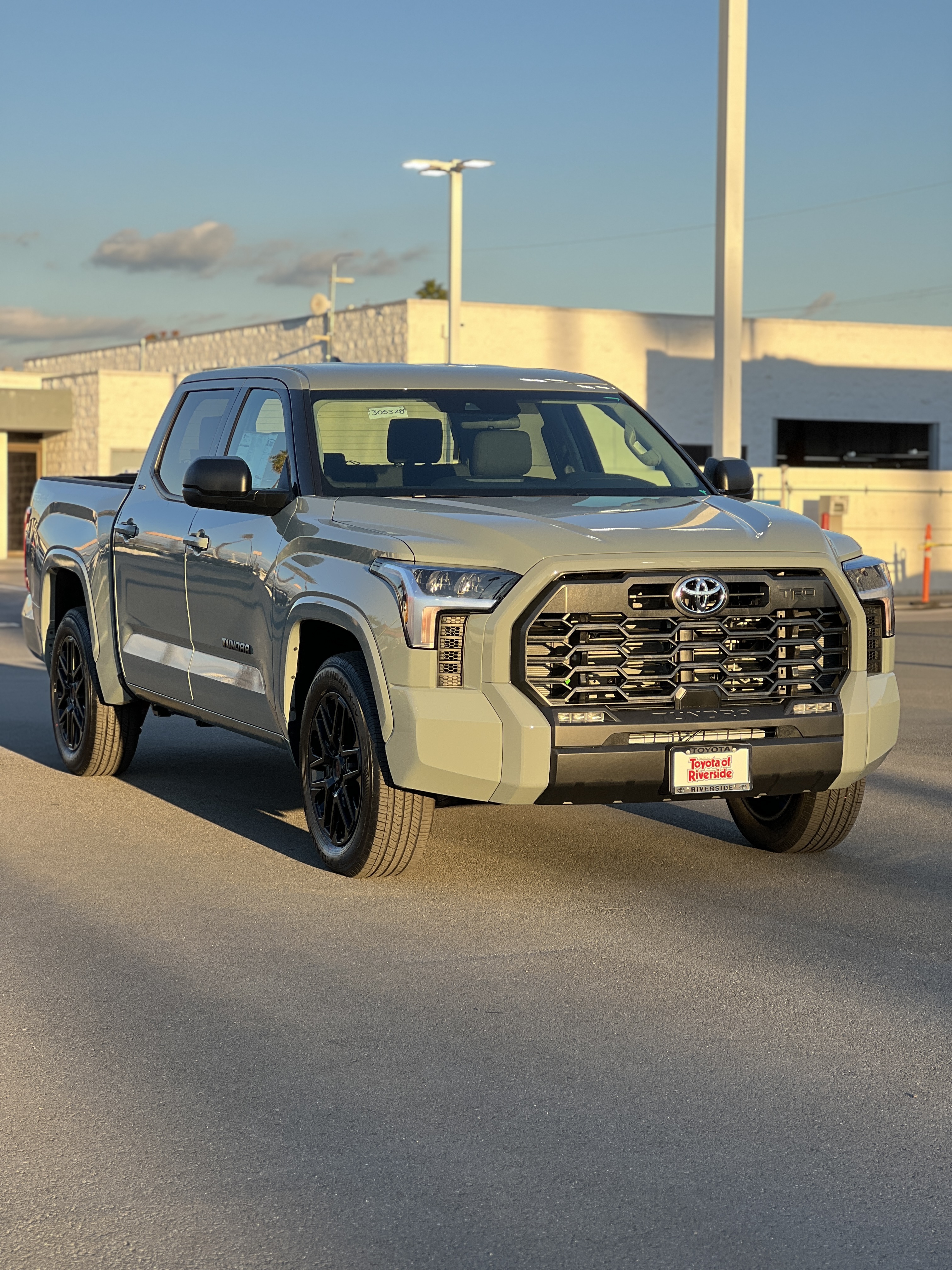 Toyota Tundra TRD Sport 4×4 Review & Features on YouTube by Cedric The Car Guy
The Toyota Tundra has a reputation for being a highly reliable and durable full-size pickup truck. Over the years, it has garnered a loyal following among truck enthusiasts due to its robust construction and proven performance. Several factors contribute to the Tundra's reliability:
Toyota's Reliability Track Record: Toyota, as a brand, has built a strong reputation for producing reliable vehicles. The company's commitment to quality engineering and rigorous testing processes has translated into long-lasting and dependable cars and trucks.
Solid Build Quality: The Tundra is known for its sturdy construction and high-quality materials. It is designed to withstand tough conditions, making it a popular choice for work purposes and off-road adventures.
Simple and Proven Technology: The Tundra uses tried-and-tested technology, which often translates to fewer complex systems that could potentially fail. Simplicity in design can contribute to overall reliability and ease of maintenance.
Longevity and High Resale Value: Many Tundra owners report driving their trucks for well over 200,000 miles with minimal major issues. Additionally, the Tundra tends to hold its value well over time, which is a testament to its reputation for dependability.
Regular Maintenance and Care: Like any vehicle, proper maintenance is essential to ensuring its reliability. Regular servicing, including oil changes, brake inspections, and following the manufacturer's recommended maintenance schedule, will help keep the Tundra running smoothly for years.
*It's important to note that individual experiences may vary, and factors like driving habits, maintenance practices, and environmental conditions can influence the reliability of any vehicle. However, the Toyota Tundra's strong track record and positive reputation for dependability make it a solid choice for those seeking a reliable and long-lasting full-size pickup truck. As with any vehicle purchase, potential buyers should conduct thorough research and consider their specific needs to make an informed decision.
Here is a recap of the video:
Cedric The Car Guy.
I'm back again with more information on the Toyota Tundra TRD Sport 4×4.
Under the hood, we have this iForce twin-turbo V6 that produces 389 horsepower and 479-pound-feet of torque.
This is paired with a 10-speed automatic transmission with the 4-Wheel Drive that's electronically controlled and a limited-slip differential.
In this video, Cedric The Car Guy talks about the 2023 Toyota Tundra TRD Sport 4×4's Twin Tubro V6 Max Towing Capacity
Don't forget, the Toyota Tundras all come with Toyota Care
Toyota Care is a comprehensive vehicle maintenance program, it is designed to provide peace of mind and convenience to Toyota vehicle owners by covering scheduled maintenance and roadside assistance for a certain period of time after purchasing a new Toyota vehicle.
The typical components of Toyota Care include:
Scheduled Maintenance: Toyota Care covers factory-recommended maintenance services, such as oil changes, tire rotations, fluid level inspections, and other routine check-ups. These services are usually performed at specific intervals, as specified in the vehicle's maintenance schedule.
Roadside Assistance: The program includes 24/7 roadside assistance for a certain duration, which helps in emergencies like flat tires, dead batteries, lockouts, towing, and other unforeseen incidents that may leave the vehicle immobilized.
*It's essential to note that the specific details of Toyota Care may vary based on the region, model, and year of the vehicle. Therefore, it is recommended to check with the Toyota dealership or the official Toyota website for the most accurate and up-to-date information regarding the program's coverage and duration